I got the opportunity to make banner art for the 2021 SCBWI Carolinas Spring Webinar series. Given the direction to draw what I wanted, I came up with these fungi characters on a journey through the woods, growing and learning together. I'll share my process below, after the details!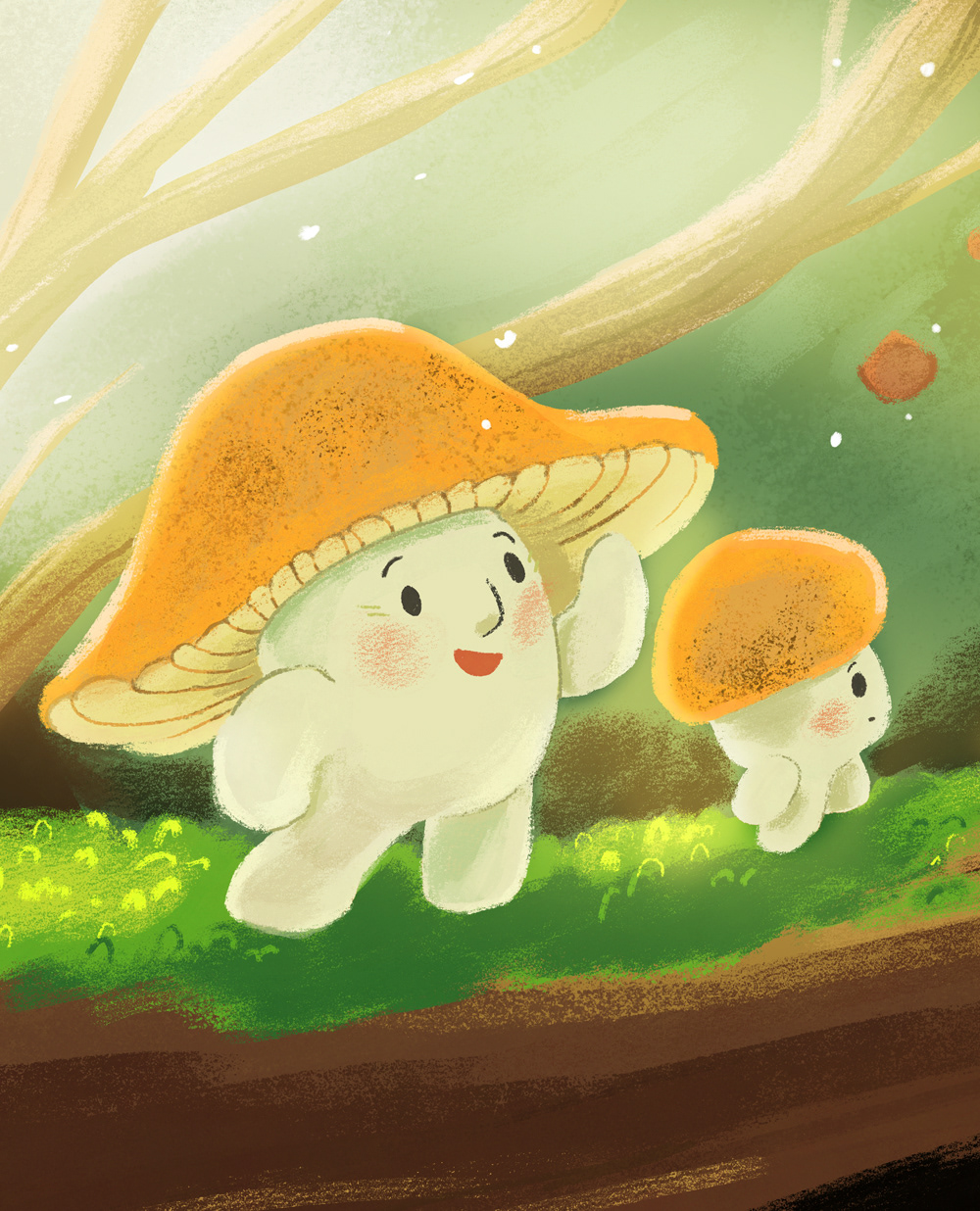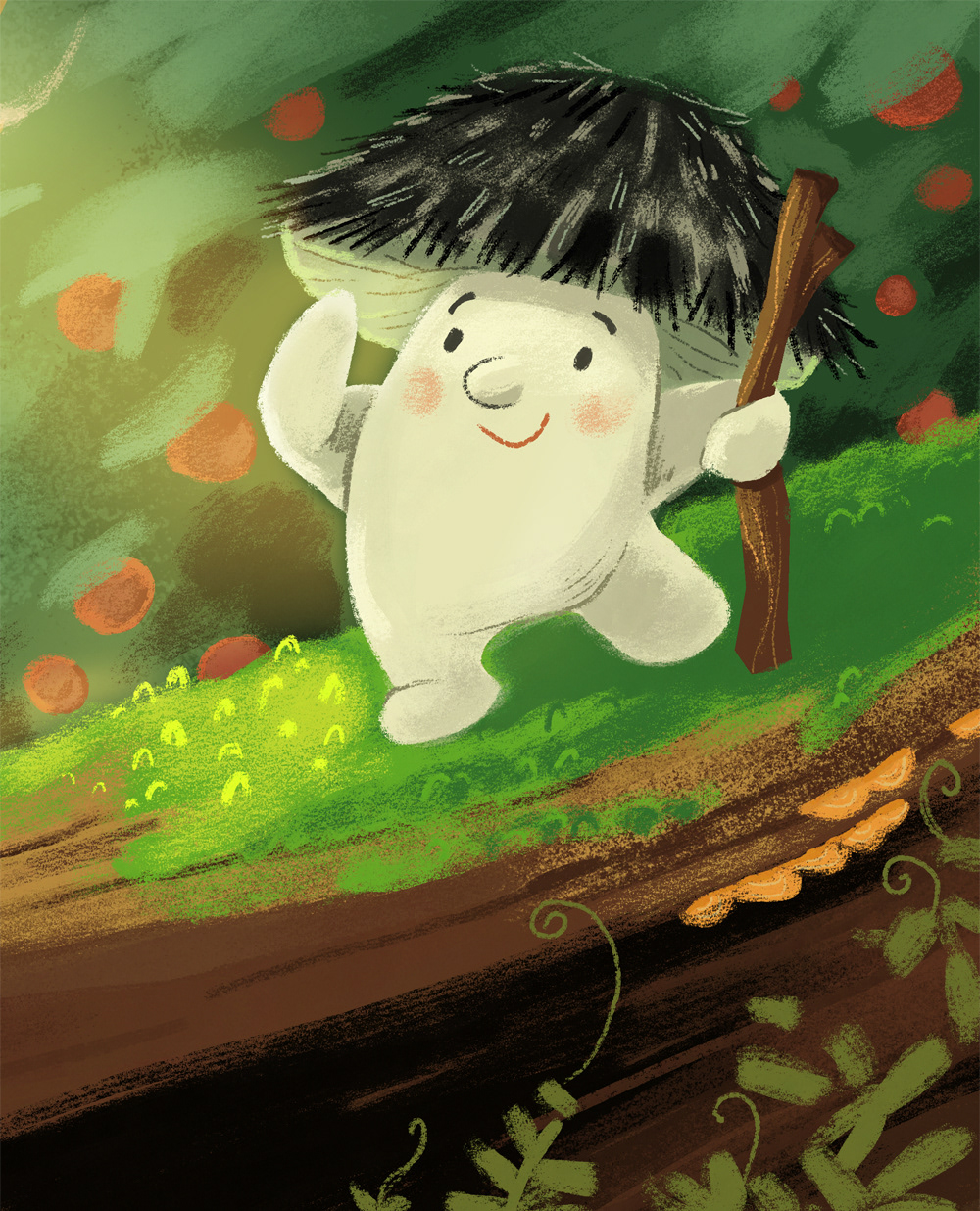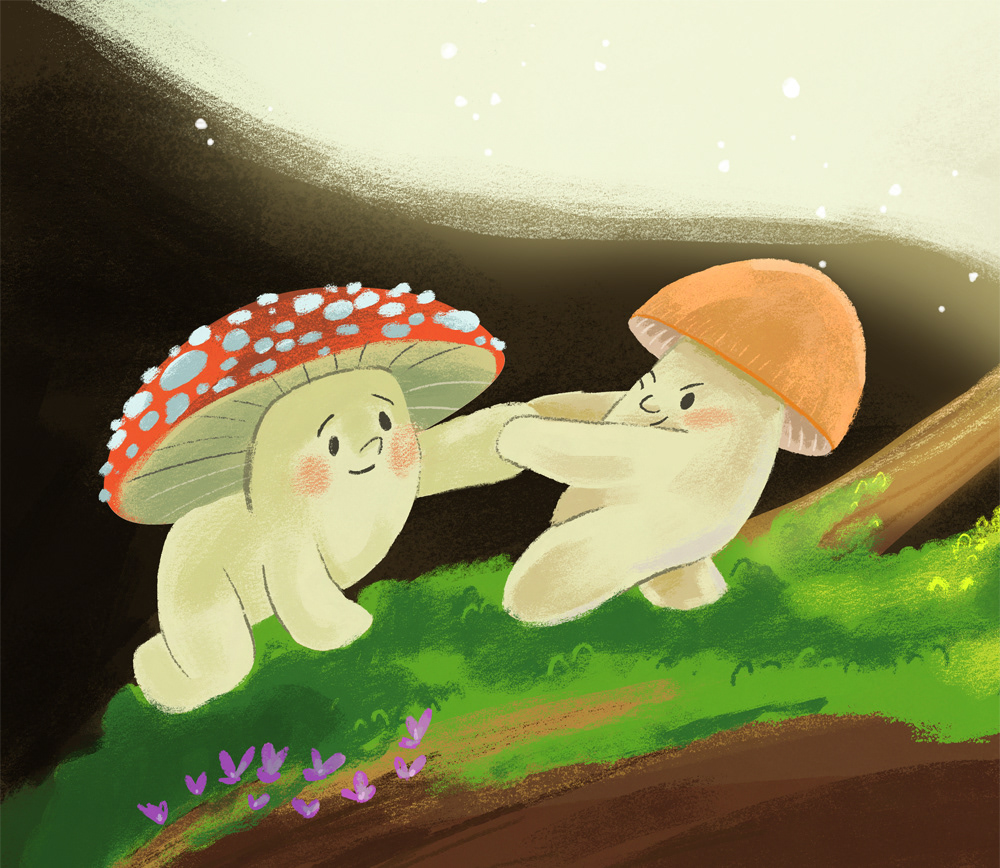 This project took place entirely in Photoshop. I started out with a sketch, then went for a quick color study to get what I was I seeing in my head out on paper. I did not have the text figured out at this stage, but knew I would have to move elements for better visibility once it was decided.

Rough Color Study (below)


Next I added some atmosphere and lighting elements to give it a dreamy feeling, also always checking that my text layer would be viewable.

And here is the final piece!